We are Family Run and Operated
SINCE 2000!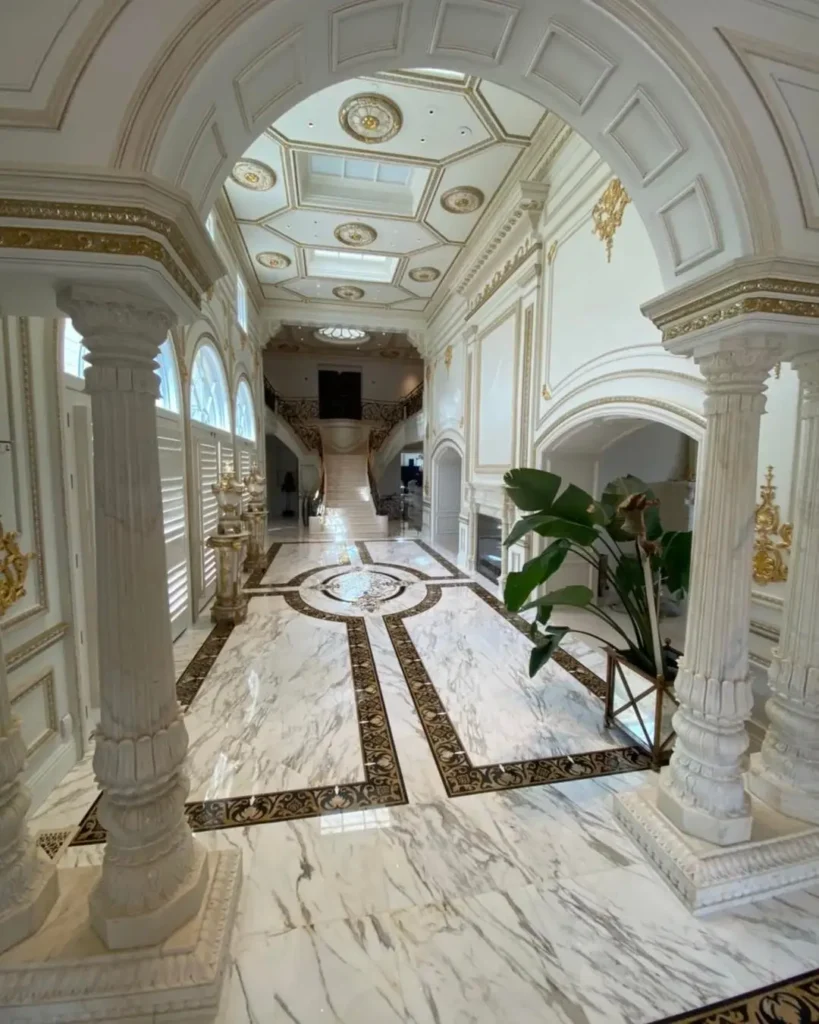 Stone Tile and Grout Cleaning Las Vegas
Stone is made up of oxygen and silicon. Traditionally, tiles are made of glazed or unglazed fired clay. But with modernization, tiles are now made of plastic, glass, or asphalt. Stone and tile cleaning may look easy, but eventually it is not. Ultimatefinish Las Vegas travertine floor polishing and cleaning services are the best in the area and the stones we use.
Kitchens

Bathrooms

Hallways

Living areas

Or on both walls and floors.
Stones and tiles portray a modern as well as versatile look. Integrity stone and tile cleaning should be provided to maintain their aesthetics. We las vegas stone cleaners will provide you with quality services. It offers a vast range of properties that encourage people to adopt tiles and stones. Unique stone and tile cleaning services are hard to find. Do you also have stone tile and grout that need proper cleaning and sealing? Well, if yes, then Ultimate Finish Stone Tile and Grout Cleaning is ready to serve you.
Marble Floor Restoration & Polishing Services
Many people are inclined towards opting for stone floors in their houses because of their appealing appearance and ancient advantages. People usually opt for marble floors, granite floors, and limestone floors in their hallways, bathrooms, or living rooms to increase the value. Read more about Marble Floor Restoration
Stone Tile Floor Cleaning Service in Las Vegas
Due to the high sheen nature and unique appeal of stone flooring, stains, debris, and blemishes tend to stand out—especially in high traffic areas. To erase these visible signs of wear and restore the prestige of your tile, it's best to hire a professional for natural stone tile floor cleaning. Read more about Stone Tile Floor Cleaning
Sealing Tile Floors and Cleaning Services
Protecting stone, tile, and grout means having it properly sealed. Because these materials are porous, they're susceptible to water, bacteria, microbes, and more. Sealing tile floors and grout in Las Vegas, NV prevents these detractors from seeping your surfaces. Read more Sealing Tile Floors
Staining grout in Las Vegas, NV is a great way to refresh the look of your grout without replacing it entirely, while also giving it new appeal through color, texture accentuation, and shine. The process needs to be done by an expert to ensure immaculate results that look great and the ultimate finish stone. Read more
Staining Grout Floors
Integrity Stone and Tile Cleaning:
Ultimate Finish Stone, Tile and Grout Inc. sees your stone and tile services for what they are: a luxury. We only use beneficial stone tile cleaning products that make your house look vibrant again. Ultimatelasvegas provides integrity in stone and tile cleaning with a long-lasting solution to your problems.
Las Vegas travertine floor polishing are a small family-owned business with a strong portfolio of satisfied high-profile clients. Our expert personnel have decades of experience and offer distinctive stone and tile cleaning services at minimal time and affordable prices. Here at Ultimate Finish Stone Tile and Grout Inc., we only use the best stone tile flooring products that bring out the best of your stone.
We are already specific about the stone tile cleaning brush that we use to scratch stone tiles and grout. Our abilities extend to both residential and commercial clients and even with new construction contractors. Since 1999, we have been specialists in stone tile and grout cleaning with the help of a stone tile cleaning machine. You can trust us with your choices. We hire experienced people to provide you with the best services.
Need your stone floors serviced by professionals who can deliver a clean, clear shine to them? Contact us for cleaning, sealing, polishing, or just general maintenance, delivered with care. Ultimate Las Vegas provides the best travertine floor polishing and cleaning.
We offer free estimates on all services and welcome projects of all sizes and complexities.
We offer complete capabilities for stone and tile flooring, including cleaning, sealing, staining and general maintenance services.
Our abilities extend to both residential and commercial clients, with maintenance plans available to both. We even work with new construction contractors!
We're fully licensed, bonded and insured and take pride in our reputation for excellence. We don't collect any money until you're happy with the work we do!
Our business is family-owned and -operated and has a strong portfolio of satisfied high-profile clients, including the Bellagio, the Wynn and the World Market Center.
Professional Stone Tile and Grout Cleaning Services
We offer professional tile and grout cleaning services in Las Vegas. And our abilities are proven in business. Our company has worked in all the big cities and with the best hotels, conference centers, and businesses throughout the region to provide the best stone and tile cleaning services. This is also why our best top-tier services provide an unparalleled level of techniques in home stone and tile cleaning as well.
FAQs Related Travertine Floor Polishing and Marble Cleaning
Q: Why is Travertine Floor Polishing Important?
A: Travertine is a porous natural stone that is prone to scratching, staining, and dulling over time. Polishing your travertine floors can help to restore their natural beauty and protect them from further damage.
Q: How Often Should I Have my Travertine Floors Polished?
A: The frequency of travertine floor polishing depends on several factors, such as the amount of foot traffic the floors receive and whether they are located in a high-moisture area. As a general rule, it is recommended to have travertine floors professionally polished every 1-2 years.
Q: Will Travertine Floor Polishing Damage my Floors?
A: If done correctly, travertine floor polishing should not damage your floors. However, it is important to use the appropriate polishing method and to test a small, inconspicuous area before polishing the entire floor.
Q: Why is Marble Floor Cleaning Important?
A: Marble floors can become dirty and stained over time, which can affect their appearance and make them look dull and dingy. Regular cleaning can help restore the shine and beauty of marble floors.
Q: Will Marble Floor Staining Damage the Marble?
A: If done correctly, marble floor staining should not damage the marble. However, it is important to use the appropriate staining products and techniques to ensure that the marble is not damaged.